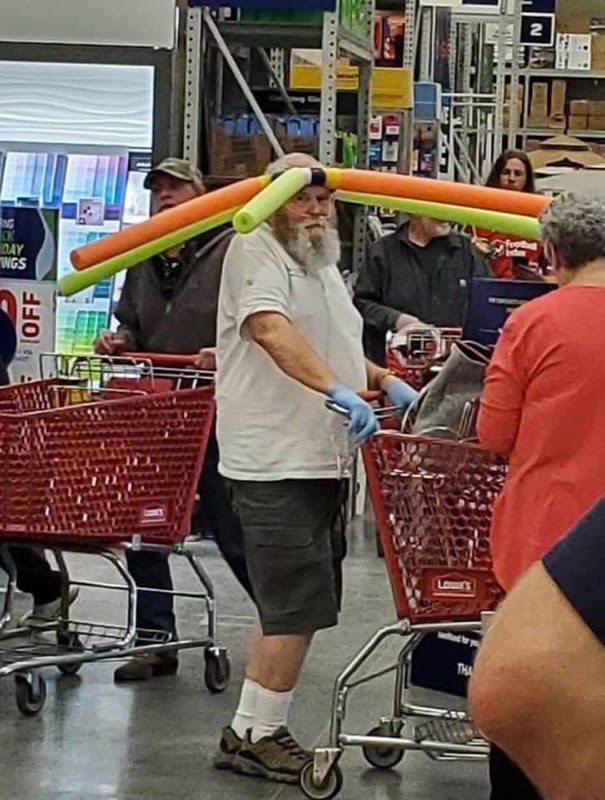 h/t Ace ♠
PJ Media links h/t J.J. Sefton's Morning Report on A♠
---
Police Slap Christians With $500 Fines for Attending Drive-In Worship Service
Tyler O'Neil, PJ Media
"The police in Greenville, MS went to Temple Baptist Church this evening and gave everyone there a ticket for $500 because they had a drive in service," Hamilton posted. "Everyone was in their cars with the windows up listening to pastor Arthur Scott preached on the radio. What is harmful about people being in their cars listening to preaching with their windows up? Christians do you all see what is going on?"
More petty tyranny below
Another Petty Local Tyrant
---
Virginia Pastor Could Spend Year in Jail for Having 16 in 300-Person Church on Palm Sunday
Victoria Taft, PJ Media
Before his Palm Sunday service, a local police officer entered the Lighthouse Fellowship Church in Chincoteague Island, Va., and announced to the few assembled that they must be seated six feet apart with no more than ten people inside the 300-seat church. The officer didn't ask to see Wilson, who wasn't in the room at the time.
By the end of the service, in which 16 worshipers were widely separated in the 300-seat sanctuary, two officers wearing masks and gloves entered the church and issued a criminal citation to the pastor for defying Governor Ralph Northam's edict that where more than ten are gathered there is a crime.
---
---
The following is not other people's videos nor is it other people's stuff. It is a mindful webworks original. I bend the rules now and then, when there's good enough reason.
Congregation and Contagion, Take 2
Selected groups get special treatment
Here's the previous take.