Nick Waters, Bellingcat – Aug 4, 2020
h/t davidt on A♠
…Although there were some claims that this explosion could have been a ship, or indeed an airstrike, nothing in open source videos suggest this was the case. Multiple images and videos show a warehouse on fire and several smaller explosions shortly before a gigantic detonation.…
Some local media accounts posted claims that explosive material had been improperly stored at this location, however those Tweets were later deleted.
Others pointed to a 2,750 ton shipment of ammonium nitrate that had been sitting at the Port since at least late 2013. Al Jazeera reported that, despite repeated requests for guidance by the customs authority, no decision were made regarding what to do with this shipment. Instead, it simply remained in a warehouse at the port. This matched statements from the Lebanese President Michel Aoun, who blamed a shipment of 2,700 tons of ammonium nitrate which had been sitting at the port for six years.…
---
What Visual Evidence Tells Us About What Caused The Beirut Explosion
Newsy – Aug 4, 2020 – 1:30
So far there are reports of at least 70 deaths and thousands of injuries from the blast, which was large enough it was felt in Cyprus.
Slight correction: The nitrate that caused the explosion was kept in the warehouse for "years" not months.
---
The explosion (0:33)
The aftermath
Times of Israel
h/t Anna Puma on A♠
---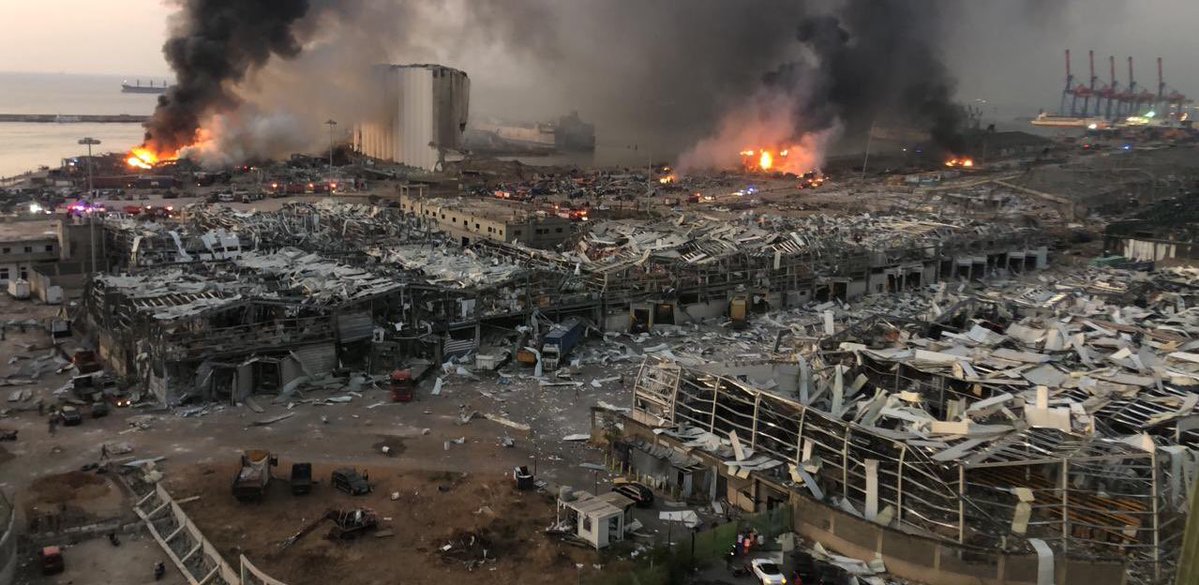 c/o Bellingcat
h/t Anonymous 7 on A♠