A groups of doctors who are on the frontlines held a press conference in DC to debunk all of the lies about Covid. This video is being censored off of Youtube, FB, and Twitter.
Please share the link to this Gab post far and wide:
People don't need a Gab account in order to view the video from this link. Gab exists for moments like this. People need to see this video. We are all being conned because it's an election year.
And just in case something happens to that…
…The Honest Doctor links, there are 2 of them, yesterday and today are at Breitbart, and here:
Day 1 (yesterday) 45 minutes:
https://tinyurl.com/y3tc86rr
Day 2 (today) 27 minutes:
https://tinyurl.com/y6zlax3m
suggestion: skip day 2 after the presser is over. Just white noise from scraggler protesters.
Now, forward these links to people you know.
Every other source of information is censoring them.
Update: apparently Breitbart has been eliminated from Google searches! Hence, I am guessing, MisHum's link went to gmail instead of the Breitbart video that got Don Jr, the Prez, and others censored.
And update #2: The Honest Doctors website, which I looked at yesterday, has also been taken down. Squarespace was their internet provider.
We are witnessing the New War Against America, in real time!
Posted by: LeftCoast Dawg at July 28, 2020 10:28 PM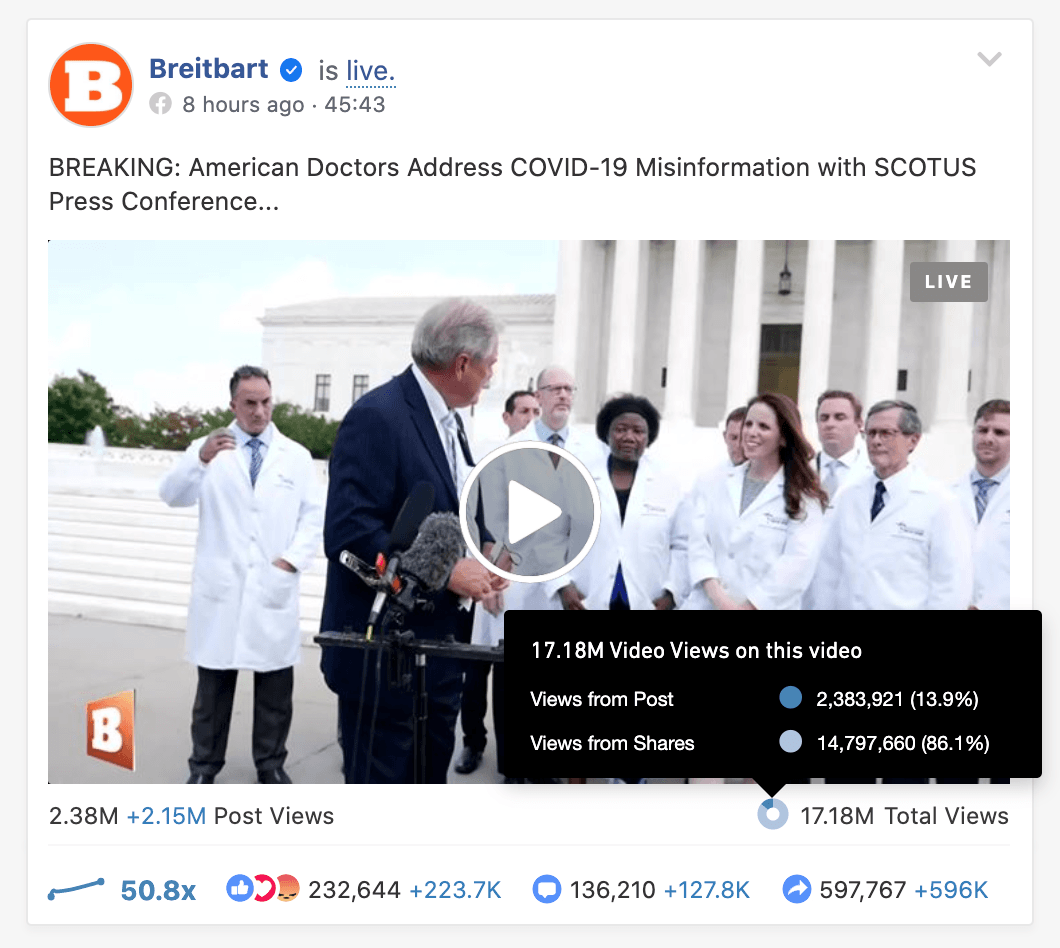 ---
Lucas Nolan – Breitbart – July 28, 2020
Website hosting provider Squarespace has shut down the website of the group America's Frontline Doctors following a press conference they held in Washington D.C., according to Dr. Simone Gold. According to a screenshot posted by Gold, the web hosting service shut down the group's website for "activity that's false, fraudulent, inaccurate or deceiving."
---
Pam Key, Breitbart – Jul 29, 2020
h/t
Dr. Anthony Fauci said the video retweeted by President Donald Trump that featured doctors at a press conference touting Hydroxychloroquine as a coronavirus treatment was "people spouting something that isn't true."